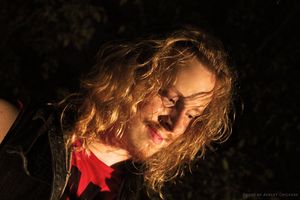 "If there's any song that Frago has written that's at all comical, it's Now That I Know" - Johnny Frago
 
    Much more than being comical, Now That I Know is actually a pretty heartbreaking song that is disguised with humor and common relationship problems, namely for men. Johnny shares that he remembers coming home from a show at about 2am or 3am, chatting with his band mates, and eventually writing the song about a band mate and the relationship problems he was going through. Without mentioning names, he says "When most of us were still in high school, one of our band mates was dealing with a girl that he'd liked for a long time, and at that time, they had sort of started talking. He thought he had a chance so he asked her if she wanted to get together basically. She replied and said she just wasn't sure at this point in her life. Hence, the first stanza of the song."
Now, you may think that is the worst part, or the epitome of the song, but Johnny goes onto explain more. "What really got him shot down was when one of his good friends started dating this girl right after this band mate had asked her out. The two eventually started dating and our band mate was absolutely crushed." Johnny said. The band said that they jokingly started writing lines and it came out sounding like this exact situation without realizing it, and they ran with the idea. Jacob explains "We were struggling to find lyrics for the song, and we didn't even try to write it about his problems he was having. Johnny just started writing and saying words and it naturally formed itself."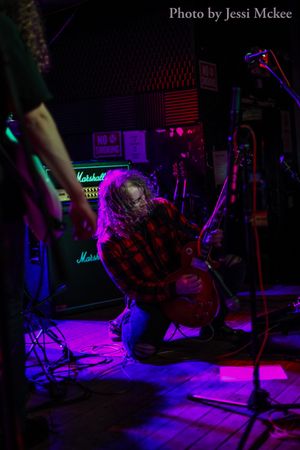 The verses really expound on the situation itself, talking of how they texted back and fourth and wrote some of the exact lines of the song. They explain how confused everyone in the band was when they found out that she wasn't sure that she felt the same way about their band mate. It also explains that they were still friends, despite the fact that his best friend and the girl he liked a lot for years, were now dating. The chorus explains the outcome of the whole story. It explains how he was still in love with this girl, but he would hide it, so he didn't interfere with her current relationship. It also tells that they were still friends, even though she pretty much lead the band mate on for a while. The bridge shows a kind of vengeance for the man that she was dating at the time the song was written. The snake that Johnny sings about, refers to the man that was dating the woman that his band member had been in love with for years. It also shows the kind of heartbreak and pity that he felt on himself because of the sudden let down of all his hopes being brought up and built up over time. 
The band and former member explain that it's all water under the bridge now and they think of it all as high school drama. They seldomcontact either party like they once did. "At the time it was a lot of stress for our bro and we really felt bad for him. We were all glad for it in the end, though, because it gave us one of the most popular songs off of our first album." Jacob said. This member is no longer apart of the band but remains friends with Jacob and Johnny and supports the band. Johnny also shares that it's one of the bands favorite songs to play and believe that a lot of people can relate to it.
To Pre-save the track, go to this link!
Copyright 2020 Frago Entertainment